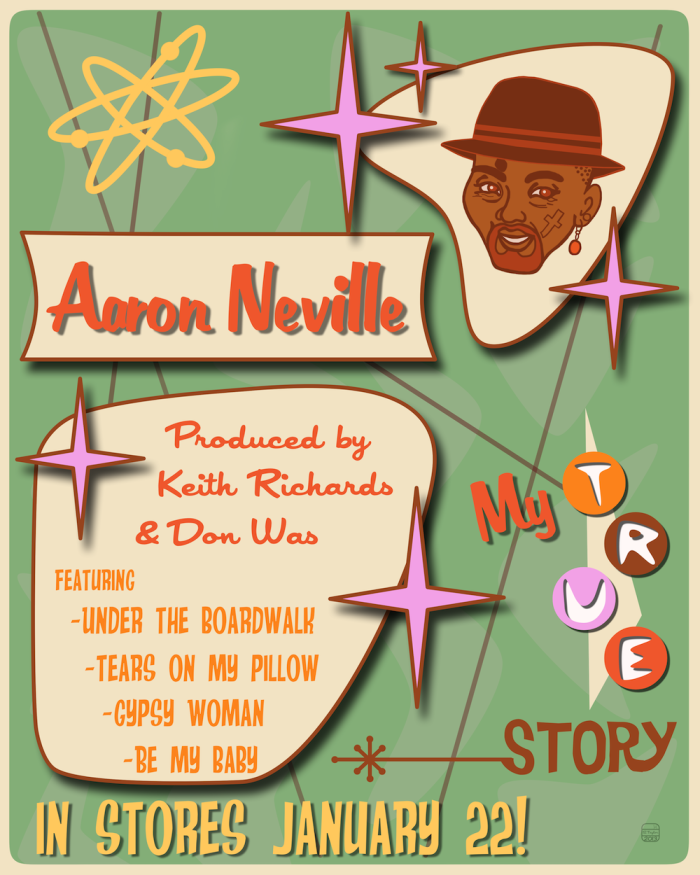 I've made a poster for a Creative Allies contest for Aaron Neville's new album, 'My True Story,' coming out January 22nd.
I don't know how I missed it, but up until a month ago I had no idea he had a tattoo on his face. Please take a moment to
click the link
and vote on it and while you're at it, c
heck out this video of Aaron Neville and his duet with Ernie, one of my favorite Sesame Street clips of all time.   –S.
---