It has been a while since I've posted, so much has happened in the last month and a half. I started working in from a different location, I got a nasty cold virus, the company I work for
merged with six other companies
, then a bunch of really fun stuff happened. I have been out almost every night for the last two weeks, so today was all about relaxing, taking naps and catching up with Breaking Bad before the finale on tonight. Some of the highlights from the past month include:
Getting to see one of my teenage heroes live on stage! On September 17th my best friend and I went to Slim's to see Kathleen Hanna's new project, The Julie Ruin. I'm not going to lie, I was so giddy and excited to see Kathleen Hanna in the flesh. Her writing and music was such a huge influence on me when I was 15 and continues to be to this day so being in the same place with her and Kathi Wilcox was electrifying and I'll never forget it. Kenny Mellman of Kiki & Herb infamy is also in the band and it was a treat to see him perform again. Here's a review of the show written for Spinning Platters by an acquaintance of mine, Dakin Hardwick. Here they are performing on Late Night with Jimmy Fallon (can you imagine Bikini Kill being on a late night show back in the 90's?!)
 The official opening of the Shading by Engineered Environments showroom! In 2004 my dad started a shading company with his wife and asked my brother and I to work for him. Two years ago that company merged with Engineered Environments, one of the nation's premiere home automation design and installation companies. September 18th marked the official opening of the showroom and the event was beautifully put together by the showroom manager, Kendra Boutell and was attended by local designers, architects and other industry partners. I shot lots of photos, some of which will be included in an upcoming issue of California Homes Magazine. Some of the photos can be viewed here.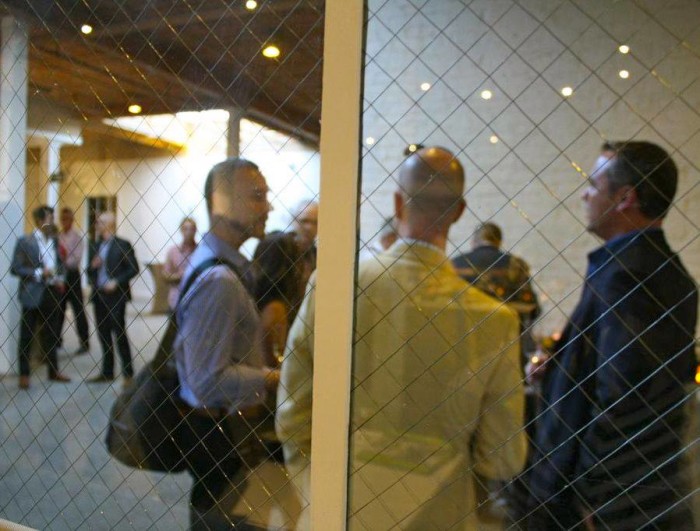 I finally got to see The Punk Singer – The Documentary about Kathleen Hanna! Ever since I first heard about the Kickstarter (which I was two weeks too late to participate in) I have been dying to feast my eyes on this film by Sini Anderson and on September  25th I got my chance. The Oakland Underground Film Festival kicked off at the Grand Lake Theater with a screening of The Punk Singer preceeded by the hilarious and charming short, Altered Lives of Lavonne Sallee and a brief intro by Sini Anderson herself. Thanks go to my best friend Andi for sharing my love and enthusiasm for Kathleen Hanna and to thanks to the aforementioned Dakin Hardwick who gave me the heads up about the screening.
I had An Evening with Bob & David (and Posehn)! On Friday night, I  had the immense pleasure of seeing David Cross, Bob Odenkirk, Brian Posehn and friends perform skits, stand-up and a little bit of sit-down too. Bob Odenkirk busted out the crime stick and treated us to some FF Woodycooks and taught us about the dangers of cyberspace and there were invocations of other old Mr. Show skits like Titannica and Founding Fathers. The whole show was hilarious and fun and best of all it was at the Palace of Fine Art in San Francisco, one of the most beautiful venues in the Bay Area.
So that's some of what I've been up to lately, I also have a few projects in the works now and will get them finished shortly. Did anyone else out there catch any of these shows too? I'd love to hear about it in the comments below.  –
S
.