I feel like I haven't blogged in a while. After rebuilding my site, spending time categorizing my past blog posts and learning my way around Corel Painter I guess I haven't had much time for blogging. So this is just a quick post about stuff that's been going on over the last month or so. First off, I got some goodies from Spoonflower. Here is my Princess Leia drawing as
gift wrap
. Fun!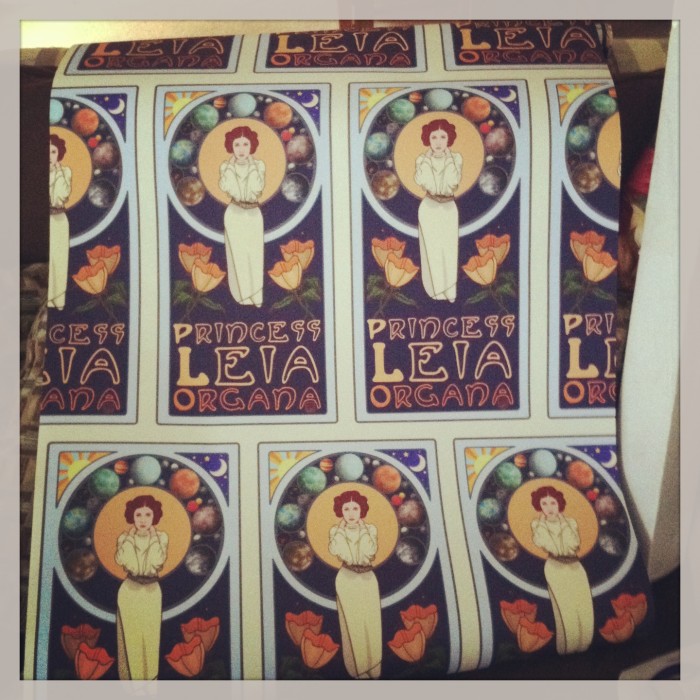 And here are the swatches of my recent fabric designs. I ordered the swatches in various fabric weights and types so I could get a good idea of what they have to offer. I also ordered a small decal of the Mod Roundel to get an idea of how the decals look.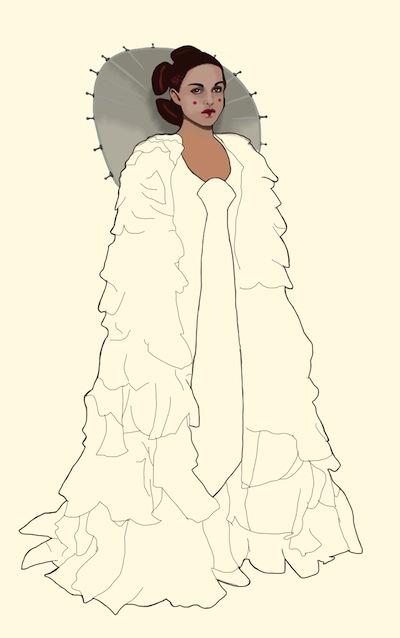 And lastly but certainly not least, I had the pleasure of attending the opening reception of the
Deadeyes Black Futurist solo show
at REDUX Galleries & Studios last Friday night. I had a great time with old friends and met some new ones all the while surrounded by a fantastic installation by
Deadeyes
. The colors, the lines, the textures… you should really go and see his work for yourself. It's up until August 4th so you have plenty of time to go and lose yourself in the details and marvel at the hours of work that went into this show. All the Hayward folks piled into the shack for a little photo shoot. So that's all for now, I hope you're enjoying your summer and remember, if you've been working on some art too feel free to post links to your projects below. I'd love to see what you're up to.  –
S
.